Blog / Memory Foam vs. Pillow-Top Mattress: Which Is Right for You?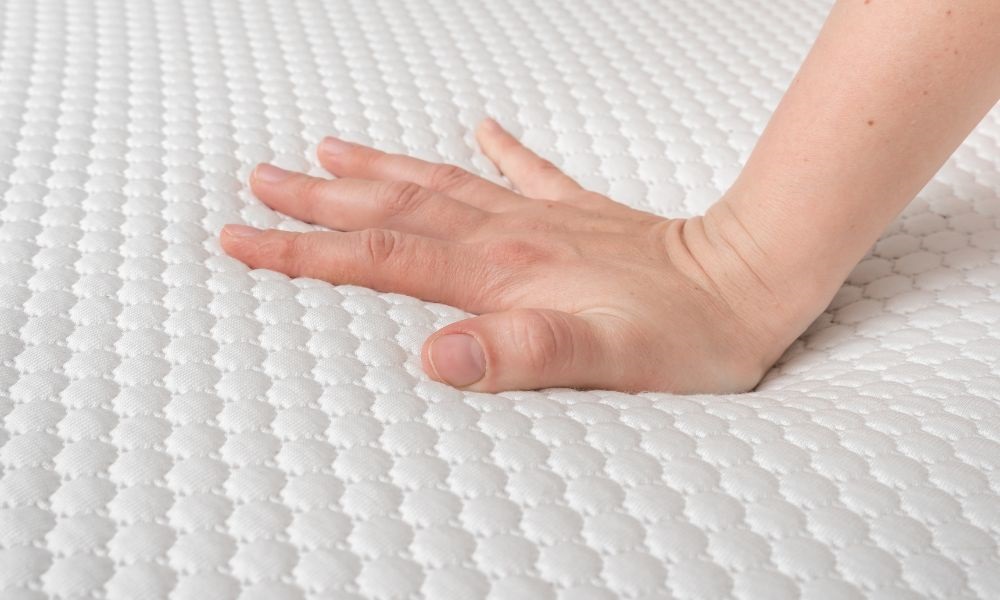 Memory Foam vs. Pillow-Top Mattress: Which Is Right for You?
Buying a new mattress can quickly become overwhelming with all the options available on the market. Narrowing your choices down to either a memory foam or a pillow-top mattress will make your choice less overwhelming, but it can still be difficult to pick between them. Both mattresses have pros and cons that you'll have to sift through based on how you sleep and your budget. Keep reading to learn whether a memory foam or pillow-top mattress is right for you.
Memory Foam
Pros
Memory foam became a popular mattress material about 30 years ago in 1991. Its popularity has steadily risen over the years as people enjoy the soft, cradling response to their bodies. This support is ideal for people with pressure point pain on their hips, shoulders, and back, and it helps support spinal alignment in various sleep positions. These mattresses are also ideal for those who share a bed with others, as the memory foam almost completely prevents motion transfer.
Cons
Unfortunately, memory foam mattresses have a few drawbacks. Due to the number of chemicals used in the mattress's creation process, you might experience something called "off-gassing." This is a chemical scent that wafts off the mattress when it's first in use. However, plant-based memory foam mattresses and those made without high levels of volatile organic compounds (VOCs) should not have problems with off-gassing. Traditional memory foam can also have problems with heat retention, which may make hot sleepers uncomfortable. Manufacturers have designed different infusions, such as gel or copper, to combat this.
Pillow Top
Pros
Pillow tops technically aren't their own kind of mattress; they're an innerspring with an extra top layer that resembles a pillow, thus giving them their name. Innerspring mattresses are one of the oldest forms of the modern mattress, dating to 1871. They have remained popular through the decades, especially with the additional pillow-top layer that adds so much comfort. The springs inside this mattress help keep sleepers cool throughout the night. Their different layers and construction also prevent any chance of off-gassing. They are also more affordable than memory foam.
Cons
Unfortunately, the springs within a pillow top also cause more motion transfer than a memory foam mattress, which can be frustrating for people who share a bed. Most pillow-top mattresses also only last for 4–7 years, while memory foam mattresses can last 8–10 years.
Best for You
Your choice between a memory foam mattress and a pillow-top mattress will depend on how you weigh the pros and cons. While memory foam is often more expensive than pillow top, it also lasts longer, isolates motion, and provides excellent spinal alignment. Pillow top is often more affordable, though, and can keep sleepers cooler without the need for a special infusion.
As you decide whether a memory foam or pillow-top mattress is right for you, you'll have to weigh the pros and cons based on how you sleep and your budget. If you're worried about affording the mattress you need, consider mattress financing with no credit. That's right—Grand Furniture doesn't require any credit for you to finance the mattress you need at a price you can afford. Come in and talk to one of our sales associates today so that you can get the financing option and the mattress you need.