Blog / 4 Tips for Keeping Wood Furniture in Good Shape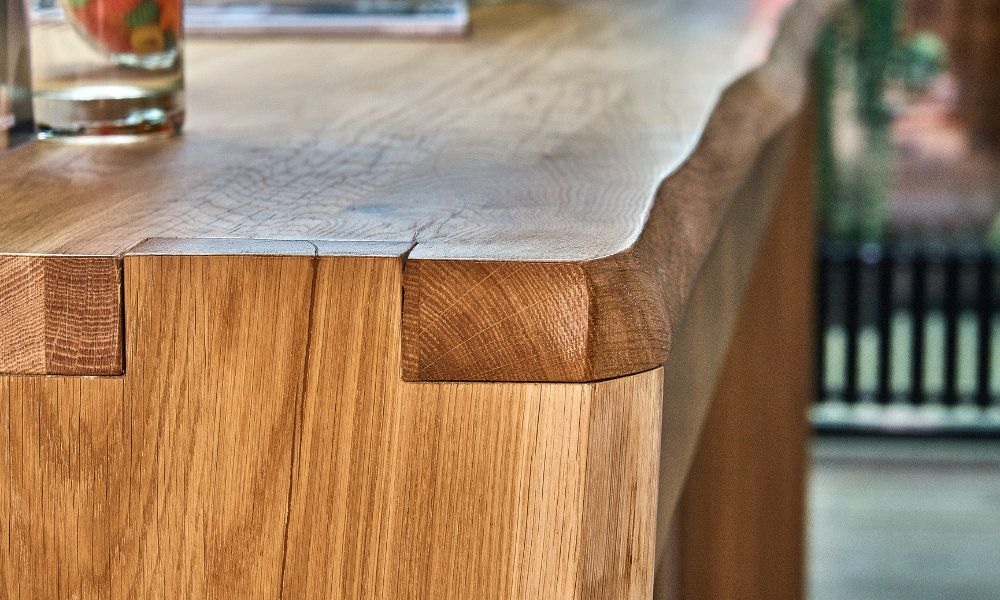 4 Tips for Keeping Wood Furniture in Good Shape
Wood furniture makes a beautiful addition to your home, giving your eat-in kitchen or dining room a classic look you'll love for years. While wood furniture can last a long time, you need to keep it in good shape for it to perform its best for your household. Keep reading to get four tips for wooden furniture care.
Create a Cleaning Schedule
If your wooden furniture is tucked away in a formal dining room that you don't use regularly, then you may not think about cleaning it often. However, dust will still build up, and even though dust feels light to our touch, it's actually abrasive on wood. Regularly dusting your wood furniture, no matter how often you use it, will help protect it. Along with dusting, ensure you wipe down and clean your wooden furniture after each use to protect it from damage from spills.
Protect From Natural Damage
Natural elements like heat, humidity, sunlight, and bugs can all damage your wood furniture if you're not careful. To keep it in good shape, you need to protect it from these naturally damaging elements.
Don't place your furniture directly in front of any heat sources, including temporary ones such as space heaters. Use a humidifier or dehumidifier to keep the humidity in the room safe and consistent. Cover windows to protect the furniture from direct sunlight. And regularly check the furniture for wood dust or insect feces, as these could be signs of a bug infestation.
Protect From Man-made Damage
Nature isn't the only thing that can damage your wood furniture. As we mentioned above, you need to regularly clean your furniture to protect it from spills and other types of man-made damage. Using coasters, placemats, and tablecloths can also help protect your table from any human accidents that can hurt your furniture. Additionally, if you want to place hot dishes on your table, you'll need more than a placemat or tablecloth. Place a thicker heat pad where you plan to put a hot dish and leave it there until it's cooled.
Prepare for the Long Haul
Wood furniture can last a long time if you care for it properly. Once you get past the initial stage with your furniture, you may notice that it needs more intense care. Depending on the coating it came with, you may have to wax or oil your wooden table every few months to help it maintain its shine. You should also invest in a touch-up marker or some kind of scratch cover to repair the everyday wear and tear that will inevitably happen.
If you want to keep wood furniture in good shape, then you should follow these four tips. And for those worried that they can't afford the beautiful wood furniture they want, Grand Furniture can help. Our affordable dining sets come in various sizes and colors, so you can bring home exactly what you need at a reasonable price.