Blog / Designing a Minimalist Bedroom: Tips and Inspiration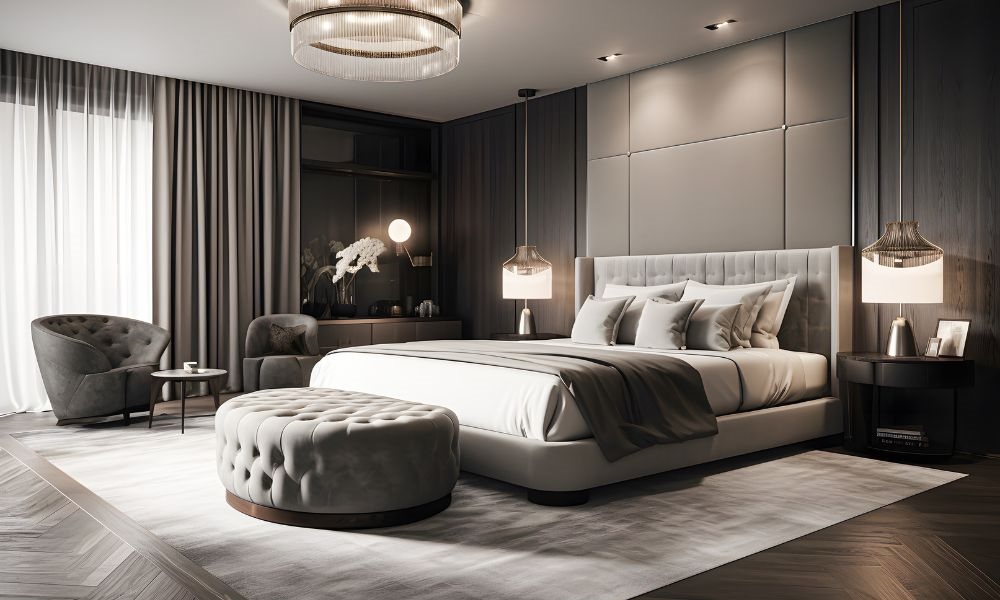 Designing a Minimalist Bedroom: Tips and Inspiration
Embracing a minimalist lifestyle is becoming increasingly popular, and for good reason! Creating a clutter-free environment promotes tranquility and can even reduce stress. If you recognize these benefits, you probably want some tips and inspiration to help you transform your minimalist bedroom.
Embrace Simplicity in Your Color Palette
Start designing your minimalist bedroom by selecting a neutral color palette. White, beige, or gray create a serene atmosphere. If you want to add color, consider natural tones like terracotta and sandy yellow. Visit local showrooms in Virginia or browse online platforms like Pinterest and Instagram for specific color palette inspiration. These resources can offer fantastic ideas to help you achieve a minimalist look without overshadowing your personal style.
Invest in Multi-Functional Furniture
Your minimalist bedroom needs more than a color palette; add functional furniture! Investing in the right pieces will help you create an organized and harmonious bedroom. When shopping for furniture on a budget, start with necessities like a comfortable mattress. Then, choose items that serve multiple purposes to maximize your space and minimize clutter. Bed frames with built-in storage or floating shelves that double as nightstands are great examples. Affordable furniture stores in Virginia, such as Grand Furniture, offer various functional and minimalist pieces.
Incorporate Natural Elements
Invite nature into your minimalist bedroom for a calming effect that adds warmth and texture to your minimalist bedroom. Houseplants, sustainably sourced wooden furniture, or natural textiles can enhance the minimalist aesthetic and provide the serene environment this style promises. Visit local farmers' markets or greenhouses to find affordable, eco-friendly options.
Declutter Regularly
Minimalist colors, furniture, and natural elements are pointless if you're not living a minimalist lifestyle. Remove unnecessary items from your bedroom, and keep only what you need. Explore decluttering techniques from experts like Marie Kondo, a professional organization consultant and published author. Staying organized with her methods or your own ideas will enhance your bedroom and create a more peaceful atmosphere.
As you embark on the journey of designing a minimalist bedroom, keep these tips in mind. Grand Furniture can help you on this journey by supplying furniture at an affordable price. Contact us if you need mattress financing with no credit or financing help with other furniture pieces. Visit our showroom to talk about financing options with a trusted professional.