Blog / Furniture to Prioritize After Buying Your First New Home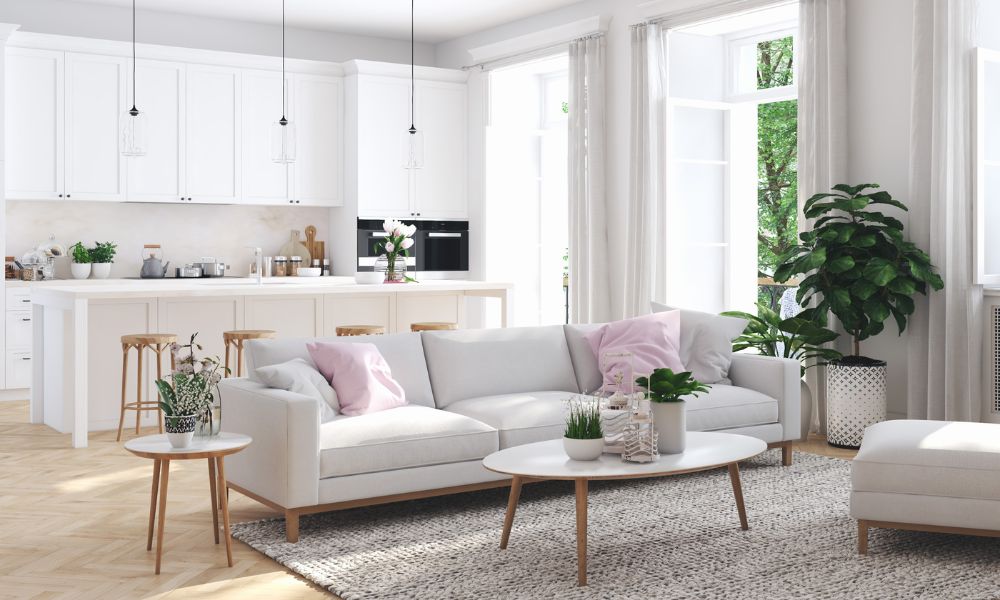 Furniture to Prioritize After Buying Your First New Home
Buying your first home is an exhilarating experience. For the first time, you have a place that's entirely yours. Exhilaration can soon give way to exhaustion, though, as you face the challenge of furnishing your new home. Many first-time home buyers have no idea what they need to get first or where to start their furniture shopping. Grand Furniture is happy to help. Keep reading to learn about the furniture you need to prioritize after buying your first new home.
Bedroom Essentials
While you can get away with sleeping on an air mattress for the first few nights in your new home, you don't want that to become a permanent arrangement. You need a real mattress, a good bedframe, and a chest of drawers or a dresser for your clothes. There are plenty of other furniture needs in a bedroom, but a comfortable place to sleep and proper storage for your clothes are the two biggest necessities when you first move in. Try out different mattresses until you find one you like, measure your space, so you know the size of the mattress and bedframe you need, and pick a chest of drawers or a dresser that complements the bedframe.
Dining Essentials
Depending on the layout of your new home, you may or may not have a formal dining room. Regardless of the formal dining room, you need somewhere to sit and eat. Moving is exhausting, and you need to keep your energy up, which requires food. That means your priority in your kitchen or dining room is finding a table and chairs for the space. Consider the aesthetics of your room, how many people will regularly need to sit around the table, and how big the area is. This will determine the style and size of your table and chairs. There are options available if you're on a strict budget and worried you can't afford a table and chairs right after your move. Financing, sales, and thrifting are all great ways to furnish your first home on a budget.
Living Essentials
Lastly, you need somewhere to sit while you unpack the boxes you brought with you into your new home. The living area is the perfect spot to do that, and once you find a chair, loveseat, or sofa that you love, you'll be ready to start. Like the other rooms mentioned above, you need to measure your space to know exactly what can and can't fit. Consider aesthetics and functionality when selecting pieces. Do you want to create a traditional farmhouse look or something more modern? Do you prefer two loveseats that face each other or one big sofa for group lounging? The answers to these questions will help you pick the right piece for your new home.
After buying your first new home, you need to prioritize furniture: a mattress, bedframe, dresser, dining table, chairs, and sofa. Once you have these essential pieces, your new home will be a comfortable place for you to settle into. If you need to buy a mattress on credit, or any other piece of essential furniture, Grand Furniture is happy to offer financing options to help you fill your first home.