Blog / How To Affordably Furnish the Perfect Guest Bedroom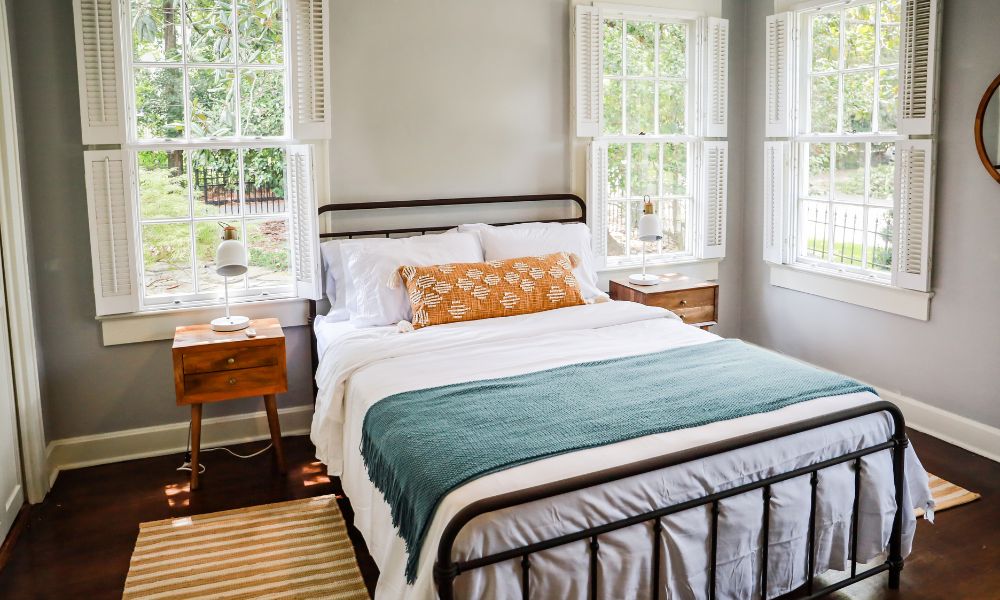 How To Affordably Furnish the Perfect Guest Bedroom
Bedrooms are where we should be able to relax after a long day. Each one should be an oasis from the rest of the world. Your guest bedroom should offer the same experience for guests, even if it doesn't have all their own personal comforts inside. Fortunately, there are some ways you can make the guest bedroom the perfect place to relax. Keep reading to learn how to affordably furnish the perfect guest bedroom.
Start With the Bed
The entire point of a guest bedroom is that your guests have an actual bed to sleep on, not a couch or an air mattress. To find the perfect bed for your guest room, measure the space so that you know what will fit, then pick out aesthetics. Do you want something sleek and modern or something cozier and more traditional? Once you know what you can fit and what you want it to look like, start shopping. And if you're worried about affording a brand-new bedframe and mattress, consider shopping at stores with financing options. This way, you can get exactly what you need at a price that fits your budget.
Provide Plenty of Storage
While you may have guests who only stay for one or two nights, there's a high likelihood that some of your guests will stay for at least a week. Don't make them keep a week's worth of clothes and accessories in their suitcase. Provide plenty of storage, such as a nightstand that can hold their favorite book or a dresser that offer plenty of room for folded clothes. Also, give them a comfortable place to charge their cell phone. While the cost of these storage options can add up, shopping at a store that offers packaged deals or financing will help you get everything you need at a price you can afford.
Add Some Extras
With a comfortable bed and proper storage, your guest room technically has everything it needs to function. But furnishing the perfect guest room is about more than just providing the necessities. Adding some extras, such as scented candles, a welcome basket, a cozy rug, and blackout curtains, is the best way to take your guest room to the next level. Your guests will appreciate the homey touches, and you'll be a happy host.
The key to affordably furnishing the perfect guest bedroom is to get all the necessary things at a good price and add some special finishing touches that will make your guests feel at home. If you need to finance bedroom furniture and pay monthly so that you can furnish your guest room, Grand Furniture is happy to help. Our furniture is beautiful, and our financing options let you take home the furniture you need at a price you can afford.