Blog / The Top Home Furniture Trends To Watch in 2023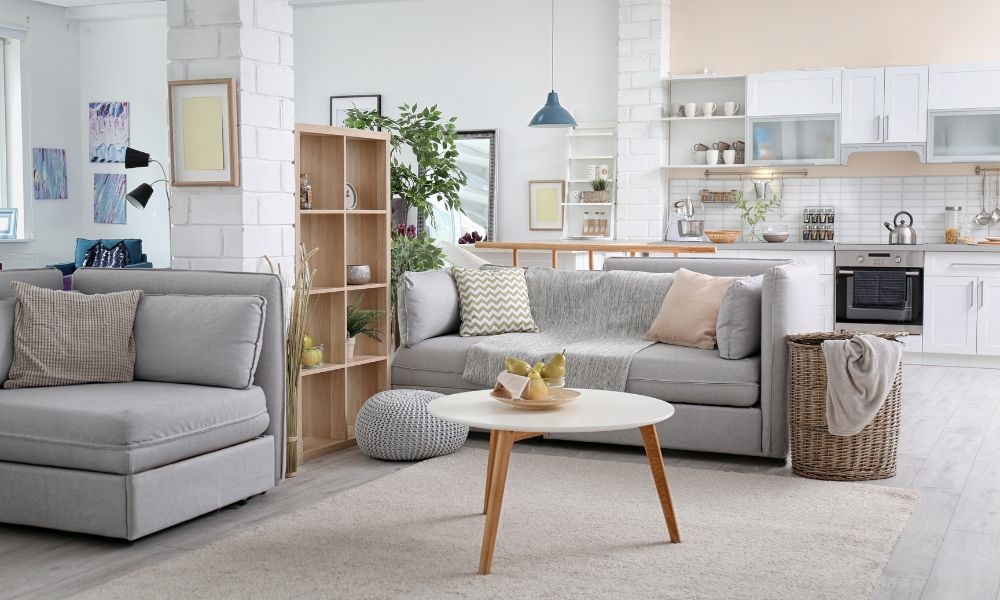 The Top Home Furniture Trends To Watch in 2023
Interior design and home furniture trends are becoming more obvious as we move further into 2023. While your home should always reflect your personal style and prioritize your comfort, these top home furniture trends can inspire your style in subtle ways. Watch for the following trends in 2023.
More Color
The modern farmhouse style has been one of the most popular interior home designs for the past few years. While many people still love this sleek style that features classic neutral colors, we expect to see more color in 2023 as people move away from this trend. Various colors will likely make an appearance throughout the year, but we expect people to favor darker colors, such as indigo, and jewel tones, such as goldfinch. You could subtly incorporate these colors into your home through furniture and accessories, such as ottomans and pillows, or go big and paint a room in one of these trendy colors.
More Natural Elements
People are growing more and more eco-conscious and want their homes to reflect this passion. One way they're doing this is by using more natural elements in their homes, such as coffee tables with a natural wood finish and rattan chairs. Many of these items were already popular in 2022, and we expect that popularity to continue this year because these natural elements can help balance out the colors we mentioned above.
More Curves
After years of embracing sleek, straight lines for modern farmhouse styles and other modern interior design motifs, people are starting to curve the other way—literally. People are adding curves to their interior architecture through doorways and windows and looking for matching curved furniture, such as oval coffee tables and circular ottomans. These curves can help the visual flow of a space, no matter what colors or natural elements are used, which is why we expect this trend to become more popular this year.
More Individuality
No matter what trends arise, individuality is likely to be the top home furniture trend to watch for in 2023. Whether you want to embrace color, natural elements, and curves or not, you can partake in this trend. Make your home look however you want! Many people have spent the last few years working from home, which has increased their desire to customize their spaces according to their own unique tastes. Allow yourself the freedom to enjoy your home this year.
Your home is your oasis; make every part of it comfortable and stylish according to what you want and enjoy. If you're worried you can't afford to do so, Grand Furniture can help. We offer living room furniture financing and financing for other types of furniture so that you can get the furniture you want at a price you can afford.