Blog / What Sofa Material Is Right for Your Lifestyle?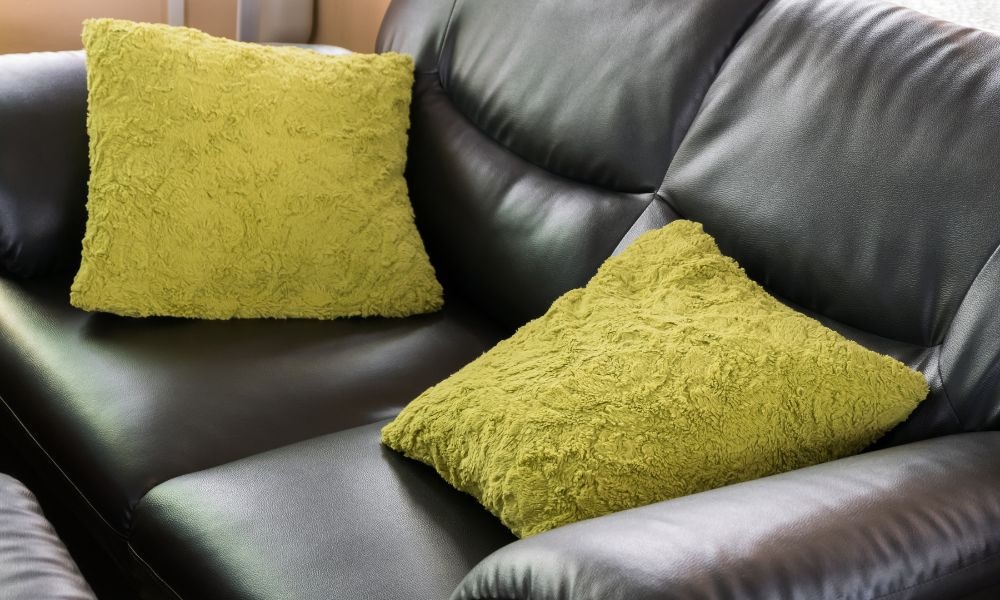 What Sofa Material Is Right for Your Lifestyle?
Living rooms are one of the most used rooms in the home. They're the perfect place to host a party, cozy up with a book, or relax with your family. All those options mean that your living room furniture sees lots of use. If you want that furniture to last a long time, you need to make sure it's the right material. Keep reading to learn what sofa material is right for your lifestyle so you can choose something durable that will make your living room beautiful.
Natural Fabric Materials
Fabric upholstery makes use of many kinds of sofa materials, from cotton and linen to silk and wool. Most fabric upholstery is made of natural fibers, although many are artificially dyed so you can choose between various color options. Each of these materials offers something different for your home and lifestyle, but they are all densely woven and durable. Cotton is soft and resists pilling, linen is strong and eco-friendly, silk lasts a long time and comes in many colors, and wool is warm and eco-friendly. If you're looking for a comfortable sofa for a family, then natural fabric is a great choice.
Synthetic Fabric Materials
Using synthetic fabrics to create a sofa material makes the material less eco-friendly but often increases the durability. Polyester, vinyl, and acrylic are three of the most popular synthetic sofa materials. Many people like polyester because it's microfiber, which helps it last a long time. Vinyl is a great imitation of leather without breaking the budget. Acrylic is anti-fade and soft, making it a great choice for sunny rooms and even outdoor furniture. A synthetic fabric sofa is a great choice for people who have a busy lifestyle and want furniture that will last a long time.
Leather Sofa
Leather is a natural material, but not a fabric, so we categorize it differently. It's elegant and beautiful and while it takes a considerable amount of care, many people think that care is worth it. However, it's also expensive. You'll enjoy leather furniture in your living room for a long time, but you'll be paying for it for a long time as well. If you have pets or young children that could easily stain or otherwise hurt your furniture, then you may not want to invest in a leather sofa right now. Leather is best for people without the constraints of a budget or who have solid financing options and who have a calm lifestyle that allows them to easily take care of the items in their home.
The right sofa material for your lifestyle will vary depending on who else lives in the home. If you have a big family with young children, perhaps a synthetic fabric is best. If you live a quiet life and enjoy surrounding yourself with elegant things, then a leather sofa may be right up your alley. Whatever lifestyle you lead, don't let finances hold you back from purchasing the furniture you want. Grand Furniture offers living room furniture on credit so you can buy the pieces you want at a price you can afford.